On January 7, 1997 the Lord spoke to Gary and directed him into the ministry. Since that day Gary has taken Jesus instruction to share God's message of salvation with the world. Through various forms of outreach in Meaford and surrounding area he has touched the lives of many people with God's message of salvation, love, healing and deliverance.
In December 2007 Gary was ordained under Mark Barclay Ministries in Midland Michigan.
On February 1, 2009, Gary started Meaford Harvest Church, an outreach of Gary Clarke Miinistries.

Gary and Sherry-Lynn operate the ministry out of Meaford Harvest Church. They have seen many healings, salvations and deliverance and have helped many people in Meaford and the surrounding area.
Gary Clarke Ministries is a Registered Charity with Canada Revenue Agency and a Registered Non-Profit Corporation with Industy Canada.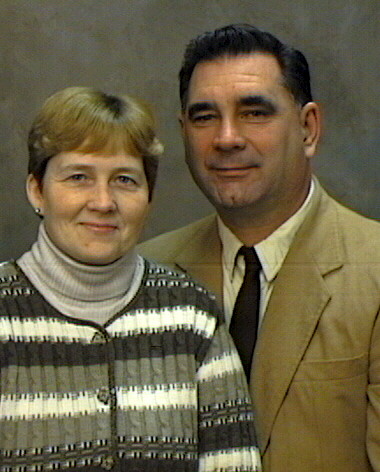 "Go into all the world and preach the gospel to every creature." Mark 16:15